Heading Out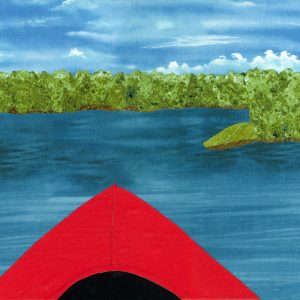 Heading out in a kayak with my camera, I was looking forward to taking some great pictures. When I was adjusting the camera, I came upon the picture in this fabric art scene.
Original size: 11″ x 14″ painted with a water-based sealer and framed
Available for Sale Giclee Prints and Art Cards Available.