Peck Lake Trail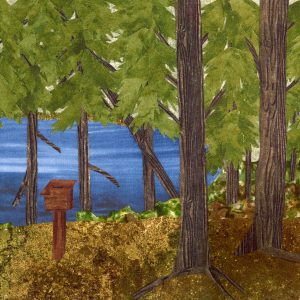 Peck Lake Trail is a 1.9 km trail that loops around the shoreline of Peck Lake. The trail explores the ecology of Algonquin Park. This fabric art scene was inspired by a photo taken at post #12 on the trail.
Original Available for sale – 11″ x 14″ framed
Giclee Prints and Art Cards also available.